YoungBlood Photographic makes accessories for photo professionals.  Why?  Because WE ARE photo professionals.  Just look at some of our outside and elevated shots:
We have taken pictures from airplanes, blimps and cranes.  Those modes are expensive and difficult to execute.  And they were the motivation to create our PhotoPoles. Our mission is to create photo accessories for professions that are "faster, better and cheaper".  We also want to take advantage of all the new cameras including smartphones and the affordable, high-end DSLRs that even support broadcast quality, 4K video.
The company was founded by David and Steve Youngblood, brothers from the same mother.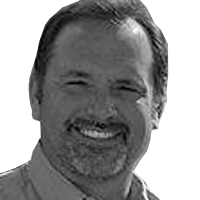 David Youngblood, Co-Founder and Chief Photographer
David is the genesis of YoungBlood Photographic having created the initial PhotoPoles for his own personal use. After getting lots of "where'd you get those", David decided he had a product on his hands.
David is YoungBlood's sales and product guy. He builds it and sells it!
David has been operating Virtual Tours, Inc. for over ten years. His passion for capturing images of homes, buildings, landscapes and cities is huge. David holds a Bachelors Degree in Business Administration from Middle Tennessee State University.
View David's profile
---
Steve Youngblood, Co-Founder and Chief Administrator
Steve has over 20 years of experience in the software world. He has worked in product management, sales and even finance.
Steve is YoungBlood's finance, IT and marketing guy.  He names it, files it, pitches it and accounts for it.
Steve holds a Master of Business Administration from the University of North Carolina at Charlotte and a Bachelor of Science in Business Administration from the University of Florida.
View Steve's profile